I'm Still Here.
July 26, 2010
If you were to slice your arm,
would you bleed at all?
or would the cold blood pump through
your veins,
mindlessly ignoring the gaping hole?

Or maybe the seemingly
nonexistent
emotions will pour out,
tearing off your innocent mask
along the way.

Who would be there,
waiting
in the shadows to help you?
After they've seen the
horror
you really are,
who would care for such
an unstable fake?

Emotions spewing,
innocence stolen,
you're hiding uncertainty
through fear and deception.

Because of hidden meanings
and stabs in the back,
no one comes near.

Yet through all the pain,
I've clearly stayed
here.

But now you've got
her
tearing open your seams,
letting every drop of
anger
clog the new wound
until pain is overpowering.

When it seems as though
the wound is healing,
she'll rip through
again
hoping to create a lasting scar
so you won't
forget her.

And still!
You keep her around
as if she's not
killing you slowly.
As if she's not
the spawn of satan.

So the feelings that spilled,
I swept them right up.

When everything seemed
clear,
I poured them back in
and let you,
the bottomless pit,
swallow them
bit-by-bit.

So don't you dare say
no one cares or is ever there,
because even you know,
I have been
all
along.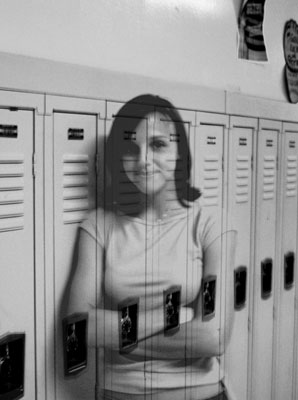 © Amy D., Troy, OH