Nature's Gentle Caress
July 14, 2010
The white cascades from some leak in the sky,
a hole in dire need of patching.
It's bits of a cloud, crumbling and

falling,


falling,



falling
to the earth far below.

The specks flutter with the grace of millions of butterflies
and land soft as puppy kisses,
only to bleach the ground a shocking shade of white.
The milky earth is cold to the touch, freezing.
The curious sun bounds across the sea of fallen clouds,
leaving its shiny residue behind.

The pallid flakes waltz to an unheard beat
as they continue to plunge.
It seems every cloud in the sky is coming down today.
Some land atop the crimson shingles of the houses,
one after another
'til the shingles too are washed-out in pearly frost.

All the town is visited
by these plummeting crumbs of clouds.
The school is silent and still.
The highway gleams ivory and chocolate,
the cars spraying the frost
and obscuring it with muddy brown.

Evergreen Park is suddenly a paradox.
Slides are sugar-coated
and swings are powdered in white.
It's no longer a place of childish delight
but a delicacy to the eyes,
vanilla ice cream against the skin.

Just when all is dusted
in this fairy-tale white powder,
the wind is perturbed by the paling of the small town
and it blasts the cascading specks
with freezing cold bursts,
until finally, the flakes drift south,
destined to meet the earth in a new place
where perhaps they will be welcomed once again
by the curious sun.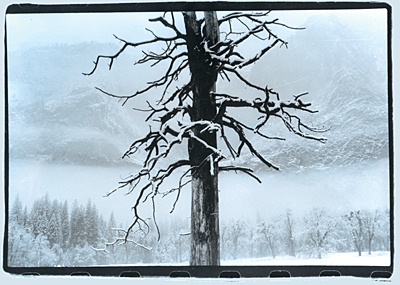 © Steve S., Marblehead, MA