sometimes life is all you have
July 16, 2010
Sometimes life is all you have.
Sometimes it's someone else's life you'll have to save.
People say I'm crazy for saying it, though people have their own ways.
When life gets hard, you pull out that razor blade you've been trying to hide, or a pair of very sharp scissors.
Time still ticks, and I'm still running, and Satan keeps following.
I have nowhere to turn but to an imaginary shoulder.
Life isn't the same without that certain person's skin touching yours.
My heart has been stuffed in this certain hole that I can't crawl out of.
All my scars are open.
With this certain protection, it's like I'm not allowed to love, to hate.
My heart pounds, like someone's knocking on the door saying,"Hello, hello. Is anyone home?"
I'm shaken by my own imaginary earthquake that he formed, and it won't stop until he comes back to me.
Life is full of possibilities, but you are my only hope.
God himself could never change that.
You were the air I breathe.
You were my shining sun.
You were my hands on my clock.
The world doesn't spin now.
My heart doesn't beat now.
And life is not the same.
I loved you with all my heart, like no one could ever break us apart.
My dreams are now the only thing that saves me from life it's self.
I'm in my castle, with my king, my knight, by my side in his thrown.
Breaking away this little part of life is really not the same.
I scream, I whisper, for you.
Dark corners and sharp things are my only happiness.
Every now and then I may visit the woods, hoping you'd be sitting there.
I sit up in our tree, wishing in our wishing hole, that you'd be here the next time I came.
Life is that broken tree we climbed on until I broke my leg.
The good times faded and the bad times grow to this day.
My life will continue in abnormal.
My heart will now pump slower.
I'll scream for you in my sleep.
You were my shining armor.
You were my prince charming.
You are my nightmare.
My screams of pain.
Going insane is the easiest thing to do, and that's only because I can't see your face anymore, I can't feel your skin anymore.
I stare out of my window with a depressing look that makes people look at me and be sorry.
You try to be depressed for these many years.
Hurts, doesn't it?
Oh wait, you wouldn't know because you moved on like time flies.
And you wonder why I hate the word, the though, the sight, of time.
I loved you so much that you were the air I breathed, and now I don't have any sort of atmosphere.
Even though I got more and more tired of your games more and more each day, I still loved you as much as I loved to play mind games.
Life is held on my shoulders, and you helped me hold it up.
But now that you're not here, it's falling, and everyone will die.
How can I hold you, when you don't even want me anymore?
Loving you is my first priority, hating you is my very last of a thought.
I loved you more than you could have imagined, and now my imagination is torn apart.
Apart, as we are.
Apart, as we fall.
Apart, as time hits us in the face, like a fist flying your way.
But sometimes life is all you have.
Sometimes it's someone else's life you'll have to save.
People say I'm crazy for saying it, though people have their own ways.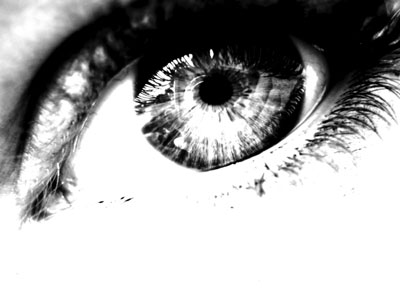 © Lauren S., Reading, Berkshire, UK