the Rabbit & Alice
June 27, 2010
The story was never told
about Alice & the Rabbit;
not really,
not completely.
Just hinted at briefly.

Whose side was the Rabbit on?
Did he fight with
Alice,the MadHatter,& the White Queen?
Or
Did he play cards with
the Queen of Hearts & her evil Entourage?

It is true that it was told,
he work the Red Queen.
But that could mean anything.

It is also understood,
that Alice thought him her friend.
But friends can be deceving & lie.

Honestly I am unsure what
side the Rabbit was on,
and though the story must be told
It won't be told by me.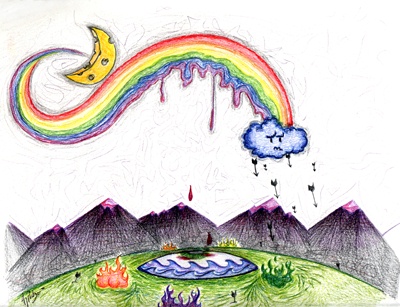 © Alexa P., Ridgeway, PA