Notice Me
June 27, 2010
I show happiness when sad you tell me something and i listen but who listens to my story, and sadness
I can't hold a grudge because thats not me.
I can't fight you because i will hurt inside
I can't tell you i hate you because its not me
I am Sweet, funny and kind. You only see her but I'm across the street, and you say you love her and i say i love you. And you never notice me, i can be the one who notice when you are sad and i can help you when your mad instead of putting you in the way of harm, i would protect you; but you never notice me. This sweet guy walks up to me and says "i love you and i have noticed you" then i smile, then you look at me and smile but its too late because he has already notice me.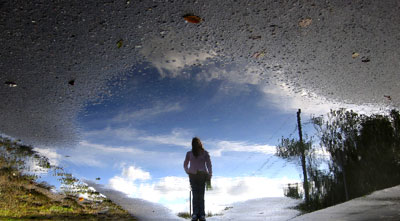 © Daniel H., Oak Bluffs, MA