Maria Nicole
July 23, 2010
Maria pulls her rhinestone tiara over her blond ringlets
"If she gets nowhere in life at least she knows she's pretty."
She prances on stage to her favorite song and sings it
Her dress flows past her feet
Her diamond incrusted high heels tap to the beat
She feels like the world adores her every move
But she going to learn better very soon.

Nicole sits on the cold chilling pavement staring down the ground
She's left her house because she cant take another sound
Her thick black bangs cover her eyes
Her hand covers her chapped mouth to block the cries
As far as she's concerned she knows there's nothing else to do
But try
Because she cant leave who she loves behind
She will never get a chance to show the world her intelligent mind.

Maria sits highly at school in a cold desk
Waiting for the teacher to arrive so she can ace the test
Its charming how she thinks she owns the world
But what she doesn't know is that she's hated by every girl
Her blond bangs fall in her makeup caked face
What she doesn't get is why her mothers the town disgrace
She smiles brightly like she does on stage
But really the hurt inside her makes the smile fake.

Nicole sits on her neighbors front porch starring at the moonlight
She's crouched, stressing, with her stomach feeling tight
Trying to hold back tears,
Running through all of her biggest fears,
What's left to do but give up?
This journey through life is just too tough

Maria knows she cant hide it any longer
Nicole see's that she cant keep in what god has told her
Maria has witnessed who she doesn't want to be
Nicole searches for a plead
Maria struts amid her peers,
Keeping hidden all her fears
Nicole seeks love and stability,
Because, who cant provide is her family

Maria searches for herself among the clouds
While Nicole continues to sit and pout
What is there to do for now?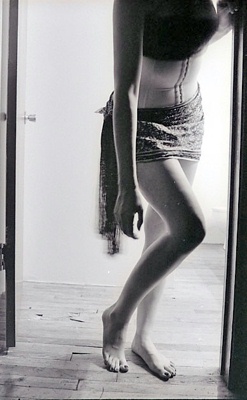 © Alexandra K., Chicago, IL