When Night Falls, The Crow Calls
July 30, 2010
When the crows call, the sound brings about death and hells misery.
Leaving you, a missionary, trapped in a world full of supremacy.


When the crow calls, the sound brings about a sense of mourn.
It's a mystery when life ends, but when it's over another life is being born.
The world has never witnessed a wrath, than the wrath of woman scorn.
Now the sky highs are lows, depression overthrows reality from its throne; but love & happiness will forever show….. in this world.


When the crows call, it's the sound of deception.
Why is it this way?
One may ask, but the answer is unknown to this simple minded question.


When the crow calls, the mist of doubt sprays over the body, to consume the love inside; entirely.


When the crows call, movement of time begins to cease.
Corruption of the world tends to increase.
No longer does freedom walk these streets,
Nor do the voices of the people soar above these trees.
The world grows cold, and the warmth of our hearts is concealed; never to be released.


When the crow calls, our stories of rejoice becomes untold; until they're a mere whisper in the cold night air.
While the stories of our misery infiltrates' the ears of the hopeful; it transforms them into the hopeless.
Thus having to deal with emotions, the hopeless cannot bare.
Their conscience is free from the damnation of Greed, as they choose to conserve, rather than unveil their hatred to share.


When the crow calls, only my thoughts will escape from the progression of this abomination.
My heart will hide within my soul, away from the darkness, away from this manifestation.
As my mind runs toward the future, my body is eternally confined in the present.
As for the past, it's accompanied and represented by memories sent…from the mind.


When love leaves, hatred awaits.
When the heart slips away from a love one, it breaks.
When the mind escapes, it runs toward a fantasy.
When the world is dark, we cannot see.
When the warm sun rises, cold Night falls.
When the hopeless needs faith, but the walls between them are too tall, the question is unclear.
When delusion begins to reappear for us all, keep your ears open for the answer…
When the crows call.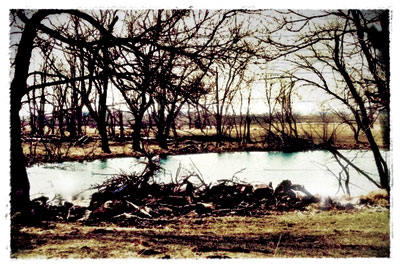 © Chelsea G., Farmington, MN