The Window to the Right
July 31, 2010
Maybe I should have held you a little closer
that callous winter's night.
When sun poured in and out the window to my right.
Earth was laden with whirls of placid snow.
Luminescent stars poured through the infinite black sky.
I breathed in that smell.
But it wasn't smokiness in the air.
It was the aroma
of hope.
The essence of someone who cared.
Past tense?

The glass shatters
and people pull down the shade
but I look at you and try to see the person
that loves
everyone.
Present tense.
You're in there somewhere
In shards of glass to my right.

Beads of rain pour down the window
as tears down our cheeks.
But the real you isn't afraid
to take trepidation's fingers when they grab you
and grab them back with your faith.
You'll tell the storm about the resonant hope
dwelling deep down
in a bittersweet awakening.
Future tense.

The awakening will come
as soft as whispers of the heart.
But it's strong enough
To calm the industrious winds.
The Whisper
Will tell the rumbles of thunder to stop bellowing through your soul.
Peace will be instilled
like a dove
Penetrating desolate clouds.
I'm praying.
Hoping.
Waiting.
Helping.

He'll drive until the road is lost
I'll sit in the passenger's seat.
Once I needed your compassion
But now mine is part of your ransom.
It's funny
how things change like that.
In a split second
Like a bolt of bellicose lightning
Streaking through a stormy sky
Destroying lives.
Repairing Lives.
It's up to you to decide which.

You'll come running home
And I'll forgive you
Like no wrong had ever been done.
And there is a man in white somewhere
That I think is watching both of us
And soon He'll call you home with His open arms.
But until the glass is repaired
By love
And the shutter lifted
By courage
I'll wonder
If maybe I should have held you a little closer
That callous winter's night.
Because it was the last time I saw light pouring out
The window to the right.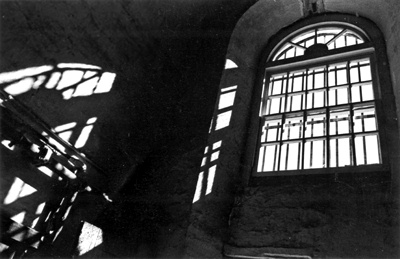 © Alice Y., Basking Ridge, NJ