Being brave
August 5, 2010
It's not about stomping your feet on the ground,
looking for a fight, looking for an audience.
Or perhaps taking a puff, to show how bad you can be.
Seeking the wonder and admiration from the eyes of people,
thirsting for acceptance by hiding the truth.
But its not always do and tell
Rescue your family by staying strong,
Help others because they need it.
But most of all, live each day
and pass the obstacles that stand in your way.
Cry when your tired of holding the hurt in,
and listen, don't just hear, when someone shares a burden.
Be the person you are,
not the person society tries molding you to be.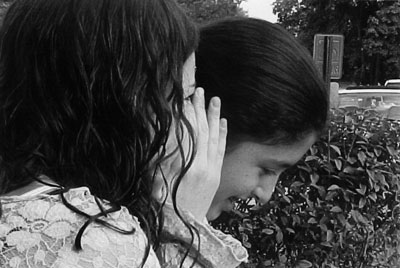 © Jill H., Pompton Plains, NJ