To the Cute Guy in the Park
August 5, 2010
Am I so shallow to you,
if a ask you to take off the tinted glasses?
I'd much rather see the rest of you face.
But, then again I have no right to talk,
for I am hiding, too, behind
my hat and tinted glasses.

You seem to be rather confident,
more than me at the least.
You don't care who see's you,
while you rest in the shade.
We hope you go to our school,
and will be around for more than this.

As we, but not you, walk away,
did I see a stolen glance, or am I imagining?
Jen and I blush as we take peeks at you.
Stupid trees, you are far too thick and common.
They obscure our view of you.
Our two and a half minute crush.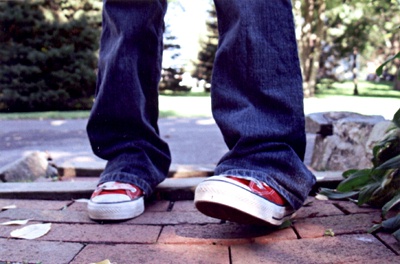 © Sara M., Milford, CT