A New Adventure
July 26, 2010
I can't believe it!
It all happened so quickly.
I remember the first day of sixth grade…
And now my eighth grade is over.
Leaving middle school will be sad but,
I'm ready to embark on a new adventure.

Everyone says that high school will be a blast,
But what they don't tell me is what to expect.
Will it be…
Fun?
Difficult?
Will I have to run,
From class to class,
I'd hate to be late.
Either way,
I'm ready to embark on a new adventure.

Some say that as one door closes,
Another one opens,
Or when you finish a chapter of a book,
you always have the next chapter to look forward to;
This could be a great opportunity.
There are so many possibilities…
New school
New friends,
New crushes,
Cars,
Cell phones,
Jobs,
Clubs and dances…
But most importantly to find yourself,
To express yourself,
And to figure out how to use your talents to help others.
I'm excited and still ready to embark on a new adventure.

It will be a great time to set goals,
To show everyone what I can do,
To challenge myself to accomplish great things.
I can do it,
This will be the next step,
Towards making my dreams a reality.
These four years will be the best,
I'm ready to cherish every moment.
I have been ready,
I still am ready,
and I will be ready to embark on a new adventure,
that will hopefully change my life for the better.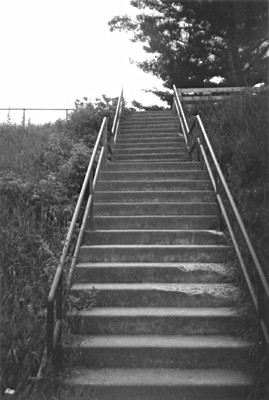 © Eva A., Eagle River, WI