Wait.
August 4, 2010
Wait
a moment, won't you?
The time is slipping through the cracks
The ticking clock refuses to rest.
Outdone—I sink to my knees.
Hear the chimes
We're out of time.



Dwell
a moment, won't you?
Cursed and looking backward.
The joys flutter like dancing sunbeams
Through a keyhole.
I can't help but think, sir—
You've made a striking mistake.



Think
a moment, won't you?
Incorrigible, I'm incorrigible.
Venomous will runs through my veins.
You can cover this up,
Shifting your weight to throw off
This guilt,
Inescapable.



Feel
a moment, won't you?
Ask yourself the reason for these strings of
Sins, lined up for speculation.
Influence seeps through you.
You're paper-thin.


Break
a moment won't you?
Break apart from the chains that hold
You down; unattested proof of what you fear.
Shying away from what lies before you,
Unforgiven until that long-awaited day—

It is your farewell,
But her decay.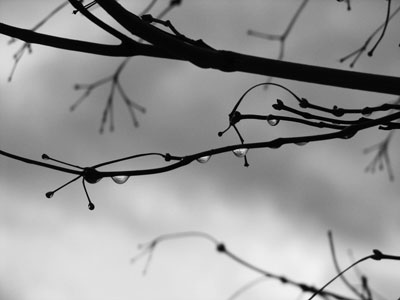 © Carly M., Hopedale, MA