Broken to be Fixed
August 7, 2010
Clawing at the surface,
cutting in so deep.
She felt the stabbing in her chest,
Eyes close to a permanent sleep.

overcome by fear and sorrow,
she clutched at where her heart should be.
finding nothing in its place,
couldn't turn away in fear of what she'd see.

shes missing a very important part of her,
a tear graces her cold cheek.
as she see's something in the corner,
chills up her spine, and legs going weak.

her heart torn and shattered in a bloody heap,
there on the floor.
its unrecognizable, unable to be hers,
looking destroyed like never before.

not red as a heart but black as cole,
can't help but stare.
she falls to her knees, feeling empty inside,
wants to reach out but doesn't dare.

that broken, beaten mess of hers,
appears dead but still it beats.
though it hurts incredibly,
it refuses defeat.

just as she nearly gives up,
a streak of light pierces the black night.
he steps in from the outside,
picking up the remains of her heart and holding it tight.

he pieces it back together,
rebuilding a new heart big enough for two.
he slips his hand into hers, and wipes away the tears,
and gave her a heart brand new.

he mends the wounds,
he heals the scars that cut so deep.
he replaces the love,
and wakes her from her sleep.

she's the only one who knows,
her heart will never be the same.
its been broken and fixed,
since the day he came...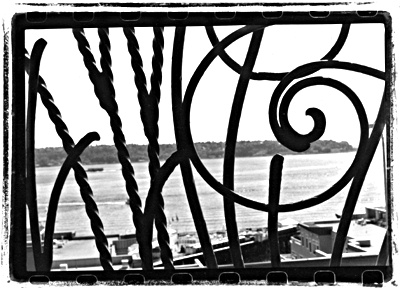 © Mary A., Fullerton, CA