Forever wonder
August 10, 2010
Forever.
What is forever?
I always wonder when were together.
Wonder whether, together forever,
is for us.

I used to believe in forever,
but forever is a very long time.
I wonder how long our forever will last,
or will our forever be lost in the past.

Forever wonder, what we will be,
forever wonder if forever,
is what you and me, should be.

Forever wonder,
are you the one for me?
Forever wonder,
if you are my forever.

I wonder forever, as I lie alone,
I wonder forever, as I stare at my phone.
My broken forever is falling apart.
Will I be denied of your forever?
Forever wonder.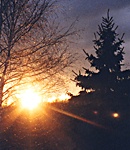 © Christy S., Germantown, NY