princess
August 30, 2010
Do you remember
when I was young,
when I was a pretty princess?
when I would play
my day away,
and wore my favorite pink dress?
do you remember
when I stopped wearing pink,
because I was worried
what my friends would think?
Do you remember
when my favorite pink dress
was replaced with some jeans,
that I thought were the best?
But it wasn't me that thought,
these jeans were great
the reason I bought them
was for my friends sake.
When I was young,
and full of fun
life was so much better,
but now that my world,
is twisted and twirled,
my life is under the weather.
do you remember
when I decided,
it was time,
to be reunited
with the girl,
that was always excited?
so I put on my pink dress,
it fits pretty tight,
and become a princess
and all is right.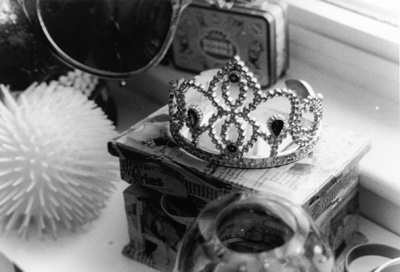 © Bayta R., Beverly, MA