The Reaper Was My Father/ or Visions
August 19, 2010
Flowers withered in the field,
Of where he lay his head.
Father, lay me to bed.
Sing me songs of how you buried God,
And tales of the odd,
Within the gates of oblivion.
Of containment,
And sad separation.
A black cowl spread across my legs.

The collapsing of bones,
At his feet,
And where angels meet,
He showed me my destiny.
Visions of Christ,
A body, iced.
He said this is where I choose.
Men I envied,
Women I loved,
All to be taken by my hand,
An unholy, soft touch.

I remember when we rolled down the hill,
In the backyard of our home in hell.
Watching the creatures being walked,
By black hearted owners.
And then I looked to his chest,
I wondered what color his heart was,
And what his gaze does,
For he never looked at me.
I'm a captive 'till I die,
Wrapped in cloth, I wonder why.
Strange enough, there are no chains,
But still constraint pains,
It pains.
I hated it when he tried to kiss me,
Cold, bony teeth cut my skin.
When he comes home, I wonder where he's been.
Red splashed against the black,
And his mind's off the track,
I wonder if I can change,
I wonder if I can change.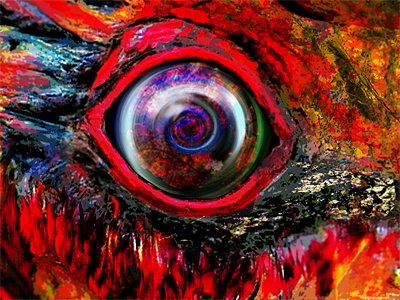 © Tom M., Philadelphia, PA