Invisible
September 6, 2010
I was invisible
To everyone, it seemed.
I'd make a friend,
And they'd walk away.
I guess I scared them?
I really haven't the slightest idea.
I could be a great friend.
But those who mattered to me,
Those I cared about with all my
Heart, and my
Soul,
They stuck around.
Then you came.
You had who you wanted.
You had your friends.
You
Were not invisible.
What started as talking for a little after school,
Soon turned into talking to you for hours.
And hours.
Saying goodnight at 10,
11, at night.
A proclamation.
A declaration.
That shattered my mind.
I'm invisible. What are you playing at?
I guess,
Not to you.
If I had words to express what I need to say,
I would say them.
But I guess I don't have them.
I will try to say every word I can't find
In the hug I give you
Before you leave at 10
11, at night.
To those who couldn't get to know me….
I guess at this point, I say
Their loss.
I am so not invisible anymore.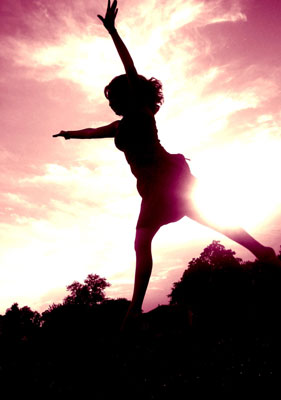 © Martha V., Morton Grove, IL