a melody
September 11, 2010
On the keys
my fingers swing,
and when they trigger the music,
I close my eyes,
and l lose myself to a song.

The problems start to blend,
and my fingers sweep the piano,
suddenly brushing the world away.

I don't need the sheets, or the notes.
my hands just stream everywhere,
and the music soothes my heart.

But the song ends, and my hands stop.
That beautiful piece escapes

And everything comes flooding back.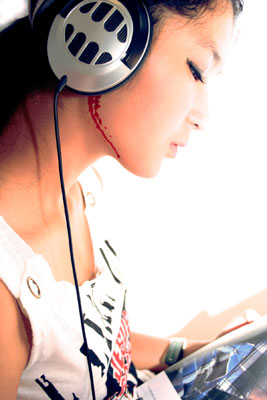 © Jiani L., Toronto, ON, Canada