Company
September 11, 2010
I open my eyes,
and I smile as I see you lying next to me.
Your eyes are closed,
and your arm is slung lazily around me.
I nestle closer,
for your warmth, for your love and for reasons I can't explain why.
I blink a few times,
knowing that my eyelashes are tickling your cheek,
and wait for sleep.
My hand finds yours, and I enclose my fingers around you,
and I gently stroke your hand.

I wake up again, my arms resting on the empty spot next to me.
I sleepily look around
and realize your gone.
I try to go back to sleep,
but without you,
sleep escapes,
and all I can think about
is you.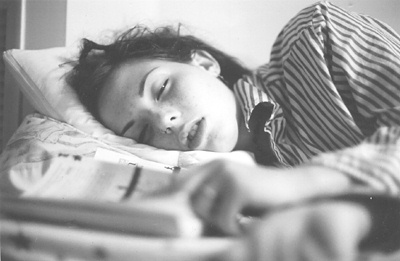 © Donna O., Kannapolis, NC