You're My Best Friend
September 16, 2010
I feel like I'm sinking
And there's no way
I could float

I know that I'm drowning
But I refuse to admit
That there's no hope

I try not to be cruel
And I'd like to stay friends
For a long, long time

I love you like a sister
A best friend
You're my best friend

Please don't hate me
Cause I'm a fool
And I never think

I cannot even imagine
A world where you
Don't like me anymore

I feel like it's heading
In that direction
Can we turn around?

Can we make things better?
Even better than before
And be happy forever

All I want is for you to smile
And I'd like to smile too!
Everything's going to be all right

We will travel the world
And see the places
That we need to see

You know I like you more
Than anyone in the world
It's just you and me

Against the world.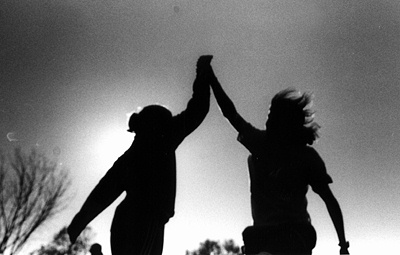 © April P., Marblehead, MA