Black
September 16, 2010
Blackening shards of heat-stained glass
leach blood-red ink from every pore.
Bone-white skies become clouded, murky,
as soot moths steer away from the moon.
Snapped photos fray and pass on
into the void of back-lighting and forgetful sighs.
Emptied waste bins of blank scripts and white-wash walls
fill the time of serene storms, ever
shifting ever finite.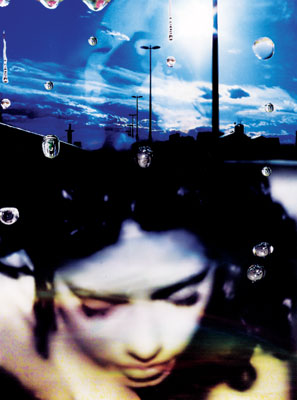 © Becky F., Sacramento, CA