Behind This Smile
September 23, 2010
Everyone sees me as a happy person
Always smiling. Always laughing.
I never have time to take a break from being this person.

I'm torn down to the last thread.
I don't know how much more of this I can take.
I want to be who I was.
But I don't know if I can find her.

Who I used to be, wasn't much fun to be around.
She had a happy heart, but her eyes told another story.

She wanted to see the world. To experience it. To embrace it.
She didn't care if she looked foolish while doing something she loved.

She was different. She was special.
There was a certain spark about her.
There was something no one knew.

She wasn't happy being the safe one.
She wanted to stand out. She wanted to be loved by all.

She finally got what she wanted.
Everyone loved being around her.
She made others laugh. She could brighten up anyone's day but her own.

She is everything I wanted to be.
She is everything I am.
We are one.
But I don't know who I am.

Behind this smile lies an untold story.
A story about a girl lost in this world, just trying to find a way out.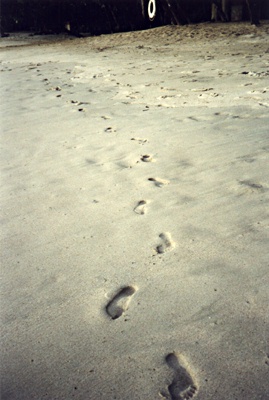 © April W., Rogersville, MO