The Locket
September 23, 2010
She stands ashore and looks out to sea
With precious locket in her hand
The tears mix in with surly waves
As the crabs walk about the sand.

Her husband was a gentle man
With features soft and marrow
She looks to the sunset and thinks awhile
About how he won't be back tomorrow.

He sailed to sea, a proud, good man
The boat was sure to port
But when great Neptune decided to take him
There'd be nothing of the saving sort.

The storm came fast and quick as light
The crew had no time to flee-
The boat when under in no time flat
Now it's forever a part of the sea

She walks unto the edge of the surf
Where the waves beget the sun
She takes a deep breath, sure as she'll be
And begins a steadfast run.

She jumps head first into the depth
Her dress now wrought with damp, cold lace
And from the black came floating up
The locket which beheld his face.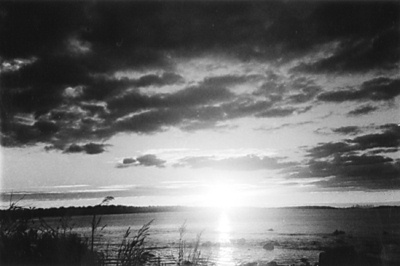 © Christy S., Germantown, MA