Looking at You
September 27, 2010
Looking at you makes me smile
It makes my heart beat for a while.

Hearing your name makes me spaz out
For missing out on you will make me pout.

Looking at you makes me giddy
Then I get all weird and ditzy.

Feeling your touch makes me jump
It makes me feel like I hit an electric pump.

Looking at you makes me imagine
A fairy tale life in a palace.

Hearing you laugh warms my heart
It makes me see not everyone is so tart.

Looking at you smiling so bright
Makes me hope we never fight.

Feeling your presence makes my insides feel mushy
It makes me think of a soap opera, so gushy.

Looking at you winking at me
Makes me think you're the perfect guy I see.

Hearing your voice makes me turn
Knowing there's so much about you I must learn.

Looking at you looking at me
Reminds me of how happy you make me.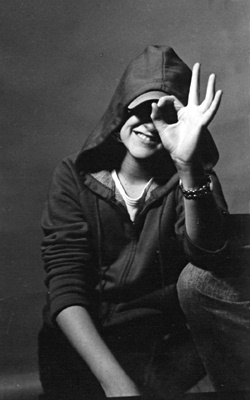 © Tori D., Marblehead, MA