BEWARE!!
September 29, 2010
BEWARE

Some start off innocent
A delicate rose untouched in many ways
Some are already touched
Embraced by the two sides that fill the world
The light of good
The hard cold of darkness

Then there are the monsters
The beautiful belittling monsters
The ones that decorate their eyes to cover evil
The ones that paint their nails to hide the red tinge of blood from their last meal
The ones that strike their cold metallic daggers into your heart
Those monsters exist they walk with smiles
They prey upon forms that don't know they exist

BEWARE!

You have the courtiers
The charmers
The ones who behave unlike no other through a shining board of letters and a shiny screen
Once reality sets in they behave immorally
They don't remember your name
Or the passion filled conversation
For when they lay their eyes on you
It is
It will
Be blank
Shameless and lack of anything human
So
BEWARE!

Then you have the scarred ones
The ones who pick on others insecurities to hide theirs
When theirs is a nest of white filled blood cells
This monster attacks from the back like the others
But it's more painful
Lethal
For their disguise is your friendship.
BEWARE

BEWARE of these cement heart filled monsters
For their job is to push you over
Over the ledge of sanity
Over the ledge of life
Survive them
And I believe from what I've seen
And you'll survive anything.

SO BEWARE!!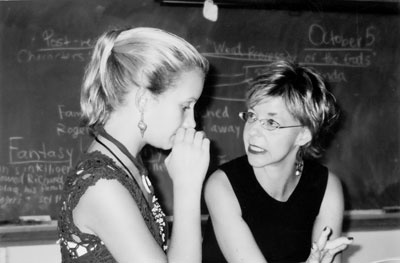 © Olivia L., Pompton Plains, NH