Always On My Mind
October 4, 2010
You never leave my thoughts
During day or nite
I always remember the loving side you show to me
Unlike all the others,
Who first don't care at all.

All the others just broke my heart in the end
I'm so sick of getting my heart broken
But I know you would never do that to me,
You're too much of a sweetheart.

The time we spend together is short but only helps our relationship grow,
As our feelings for each-other become deeper.
And we fall deeper into this thing that we call love
This thing love that is as powerful as an illegal drug
You don't even realize what you've done until it's all over

When I'm with him I feel like I'm on the top of the world,
Like I could become anything my mind can fathem.
Like he could protect me from whatever life throws my way.
When I'm scared he'd hold me in his arms,
My shelter I could hide from the world in.

I can see our future together so easily
He becoming a clinical psychologist
Me becoming a business manager or secretary of some type.
I could see us having kids together
Us growing old together.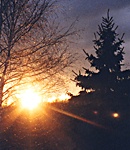 © Christy S., Germantown, NY