We Have Much to Fear
October 5, 2010
Watching the stars move about in their beds of velvet
I can't help but stop to think, "What have I done?"

...how youthful...

...but the words stick to the roof of my mouth and taste like tainted honey...

The threads holding up this system slowly fracture and corrupt,
Diminishing to scraps and fragments of memory in my trembling fingers,
And so the world falls once again upon aching shoulders.

...I'm so sorry...

I feel that I'm twisting your arm behind your back with every word,
Draining what little cohesion we have left.
It seems my forgiveness is no longer an option.
I don't want to fight over the part of a book I helped to write,
But I can't find a way to stop.
I won't live this lie of mine any more...

...it's time for me to come to terms...

No longer existing we should find a way to move forward.
Never can tell without ever going back.
Too painless and contrite to abhor what I've done,
What I have failed to do.
Guess I stumbled on blindly to find the right path to our light.
The way was shut...

...I want you to know...and hope that in time come to understand...though I give back your most precious heart, I want to fight for the right to keep holding your hand...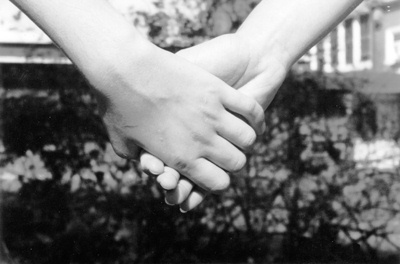 © Lauren G. Pompton Plains, NJ