14 Years
October 1, 2010
Life as a Prisoner,
I'm surrounded by Bars.
Claustrophobic,
I Can't Breathe.
It's Like Life on Mars.

A Lost man In the Mirror,
Sometimes I'm Scared of Him.
I'm Different You See,
So I Suppose I'm An Alien.

Hate Me like The Enemy,
Like I've Just Committed Treason.
But If You Choose To Judge Me,
Put Forth a Logic Reason.

I'm Adapting like the Season,
My Mind Is Hot
Like The Summer,
I Keep My Heart In The Ice.
So In That You May Wonder?

Why Am I so Cold?
Well You Can't Win a War
Pretending too be Bold.
Life Is a Battle
And Love Is Just an Option,
Everyday Is Judgment day,
And I Feel I have to stop them.

So Before You start to bore me,
I Might as well Tell My Part,
So, That You, Get The Right Story.
So Stop Lets Not Boast,
I Might As Well Give A Toast.

A Toast to the Father,
The Father I Never Had.
A Face Full Of Tears
Doe's not Entitle You a Dad.
Running Tears
Will Not Pay For Lost Years.
Greatest Father in the World
At Age 36,
Until He Went Missing,
And My Heart Became Sick.
14 Years of Lies and Tricks,
14 Years
Of Broken Hearts,
And Lips Kissed.
14 Years,
14 Years That You Have Missed.
At The Time
I Didn't Understand
How Long
You'd Be Gone,
But In That Time
I've realized
Something after Long.

I've realized,
In My Heart,
In My Soul I Can See,
I Am Wise,
I Am Witted.
I Became a Little Man
At The age
of 3.

I Am Who I Am,
I Am Not Ashamed.
14 Years
Of Not
Placing Blame.
14 Years
And I've turned Out Well.
14 years,
14 years of Hell.
From My Pain,
And from the fall.
I've dusted off My Knees,
And Conquered It All.
From This Heart
That I Have Toned,
When I Was Well Off,
And alone.


To All of Those
That Have Left Me
With Goodbyes,
To All of Those
That Have Drowned Me
In Lies.
I Hope You Drowned
In The River
The River, In My Eyes.
When Your Cold
And Alone,
Caught In Your Little Hole.
Don't Reach For Me,
Reach For Your Lone Soul.
You May Wonder,
And May
Even Question
Why?
Well I'll Tell You,
When It Was Me,
Myself And I,
It Was I, It Was I,
It Was
I That Got By.

From This Life,
I Have Learned To Love
Before I Hate.
And whatever drags me down,
I Will Get Up.
And That Is
Fate.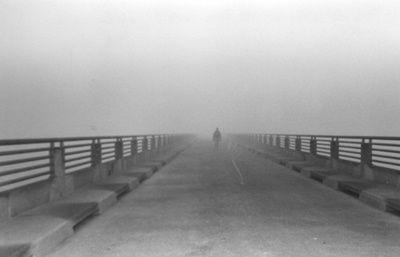 © Becky G., Westerville, OH