Nemo and I
October 9, 2010
Nemo the little clown fish
With his oddly deformed small fin

Myself, a young girl
With a shorter height than most

He starts school a tad late
For his age

I, however, am on the younger side
For my grade

But both of us were eager to start when we did
Swimming excitedly
Or
Pulling my dad's hand to make him move faster
The sooner I could get to school
Was not fast enough

Then, Nemo tapped the boat
Breaking the rules
Ignoring his dad

"Don't jump in the puddle," my mom would say
But I would
Wondering why not?

Curiosity
Runs through both of our veins
Questioning why can't I?
What will happen if I do?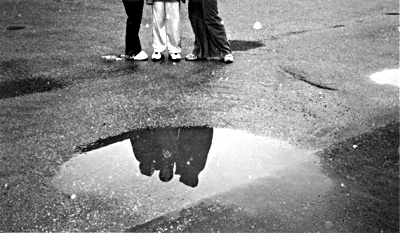 © Gary C., Pequannock, NJ