Nature Disturbed
October 9, 2010
Dipping my toe lightly across the clear cool surface
Of the pond that sat over smooth round pebbles of different shades of black.
The glass like water gurgled and swished as I moved my toe to and fro slicing through the clam surface.
Adjusting to the cold, I stepped into the shallow pond.
The stones beneath my feet felt slick.
They crackled and grinded against each other as I walked further into the water
Scanning for a smooth flat pebble.
Spotting one, I reached for it and pulled it from its home.
Allowing the cool rock to sit in my hand before
Tossing it across the water.
It skipped gracefully, leaving traces of ripples behind
Then, finally, sinking into the pond.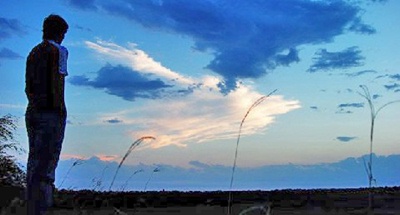 © Stefanie K., Katy, TX