Fire and Heaven
October 11, 2010
I dont think you can see
what i really mean
while my chest aches
fist in balls
power in my step
fire in my eyes
I dont think you can see the pain
of being me
just me
The torture of everyday life
pounding on my back
so I will fall to my knees
blood stained tears
bleeding mascara to my feet
when i stand again
im beaten down to fall
once again
I wonder if Im worth so much more
I want to see the God forsaken light
to lift me from my hurting aching body
to the sky to fly
so far from the pain
I want to live life not darkness
I dont think you can see the destruction that has been unto me
I will march on
on this forsaken battlefield of doom
to see the light shine through unto me
so I can live
so I can be
just me
can you put out the fires that roar at my soul?
bring peace to the raging hurricane in my mind?
heal the scars digging deeper in my heart?
I want to know
If I can just be
me
I want to know if theres a way out
A way to you
A way to live...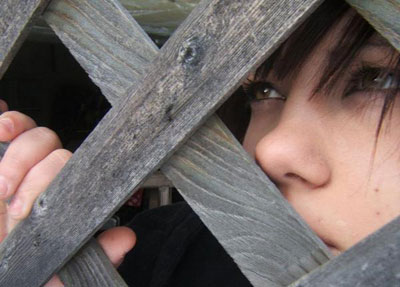 © Krystal B., Bloomingdale , IL