From the Beginning?
October 10, 2010
Let me start from the beginning.
No, that would take too long. Hmmm, let's see.
I could sum up, but you wouldn't get it.
Okay, um, I could tell you what I'm doing at this very moment –
No, no, no. I'm writing at this very moment, writing this.
Come on, come on, how should I say this?
Jeez, why is it so hard?
It was all Mom's idea to write in a 'diary'. Said it would help.
Help what? Help the fact that I talk to myself?
Well, I don't really talk to myself.
I have lengthy discussions about the meaning of life, the universe, and everything
With my subconscious
While I'm sleeping/sleep talking.
That doesn't count, does it?
Maybe, maybe not.
But hey, she says it will help my stress level.
Maybe it will.
Or maybe I'll just do this for a while, forget to do it a couple of times, and stop all together.
That always seems to happen. Not on purpose though.
Jeez, why am I just rambling?
I should be documenting my completely not-meaningless life into these pages.
So why do I kind of feel like a stereotypical teenage girl?
Now you'll expect me to say I'm a blond cheerleader with an overwhelming social life.
And don't forget the football-playing boyfriend!
But, uh, no. Not really.
I'm…
I'm…
I'm a five-foot-eight brunette with hazel eyes, tan skin.
I'm a rock fan, a books-in-general fan, a cat lover.
I'm an artist, a creator, a revolutionist in the making.
Maybe I'm going a little far.
Or maybe I just found the beginning.
Or maybe you already know.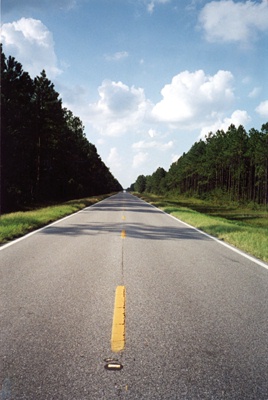 © Amanda M., Coventry, RI