My Angel
October 13, 2010
Light Skin , Long Hair , Skin So Bright ,
Her Beauty Shines Under The Moon Light ,
Such Slender and Tall ,
She's The Best Of Them All ,
Her Skin Sparkles In The Dark ,
Like Noone Has Ever Saw .

She's A Mystery I Guess ,
Because Noone Really Sees Her Day Nor Night .
Maybe She Needs Her Rest ,
Or Maybe She's In The Sky ; As High As A Kite .

So I Looked Up , and Was I Amazed ,
I Turned A Little To The Right ,
Such A Beautiful Sight ,
And There She Goes ,
Guiding Me Through The Night .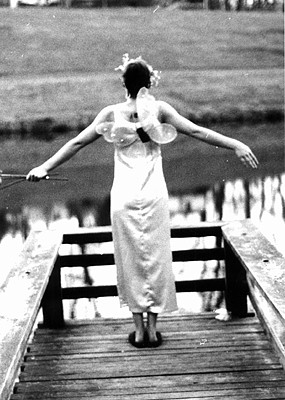 © Jessica T., Cincinatti, OH