My Promise
October 17, 2010
I burn with jealousy deep inside me.
my fire grows until my thoughts are clouded with smoke.
Unable to think;
Unable to feel,
My only wish is to not collapse under my demise;
My hatred,
Of what keeps you from me.
I don't know how to handle the emotions now suddenly boiling inside me.
Sabotage is futile.
Your hands are bound, and you mind is as clouded as mine,
only with a less harmful, perhaps helpful, substance.
Perhaps love.
And as we go on,
in this dance of life,
I'll be waiting in the wings for anything that you might need.
A consultant,
A humorous joke,
or maybe a best friend.
I'll always be there for you.
And that's my promise.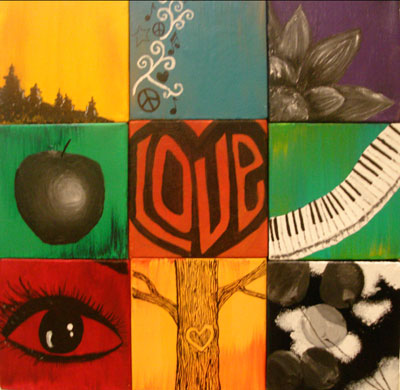 © Christina E., Henderson, NV