Together forever.
October 24, 2010
Here i sit.
In this empty room.
With these empty promises.
& these closed doors.
Trying to find ways to express my love for one person in my life.
I sit here and try to think of the words.
But what are words really?
Just things written on a screen or paper.
Just useless things that show no real meaning.
Things that cannot express or prove how much one means what they are saying.
Even though we know this we still try to express those very feelings.
So once again here i am.
Sitting in this room.
Thinkin of the words to describe my love for one person.
My one true love.
The one person whose means the most to me.
My darlingg boyfriend and soul mate.
I sit here and try to write, write write and write some more but nothing comes out.
Nothing is good enough.
Because these words i write down on paper are not proving to you how much i love you.
Or to the extend i love you nor does it prove to you just how much i love you.
But for now ill try.

I love you like the seeing the sunset for the first time, you get that sense of seeing something so beautiful before your eyes you almost feel like you dont deserve to witness something so phenominal.

i love you like the most powerful feeling in the world, i love you like the feeling you get seeing a new loved one be born.

I love you like the feeling of a teenage girls first kiss,
i love you like the amazingly warm feeling of being wrapped in your loved ones arms and feeling the safe warm comfortable feeling only a boyfriend can give.

you are my world and my life and the one person i want to spend the rest of my life with and marry and grow old with.
your my boyfriend, my lover, my true love, & my best friend.

i love you forever and always will.


together forever.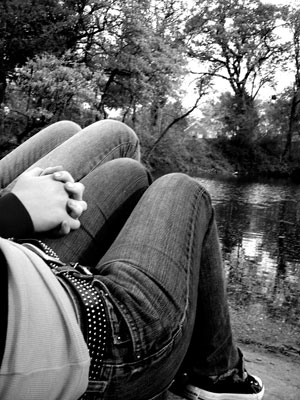 © Lauren R., Edmond, OK