"You should run…"
October 20, 2010
You should run, streaming to the flowers
that wipe the tears of falling waters,
and sink like snow, cutting
and mixing through the gleam.

You should run to the dripping banner
of red-light, a shadow that
smiles on your sorrow,
dressing the wound in sea.

You should run with friends:
black star-ray, laughing fire,
thistle from the valley and sunken dreams,
heavy woes from sky.

You should run from me
and drag the grin of chains
from this stream of sinking water
where I wade.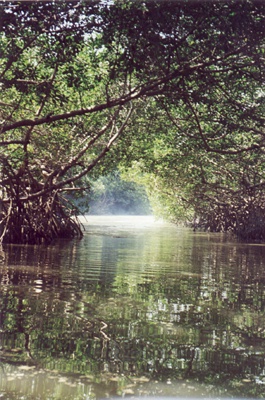 © Olivia O., Chicago, IL