Forest room
October 20, 2010
Slowly, the leafs fall to dirt,
but never reach the empty earth.
Shrish, goes the forest stream,
never to see the sky.

Poisoned pine-earth,
so coated and bare.
Water-light of flickering shadow,
reflect from the leaf ceiling.

No sky, no sun.
The column and carpet
that surround the green dusk
forever.

And everything growing
With the gloom,
Until there is no room for soul
Twix the needles, bark and stems.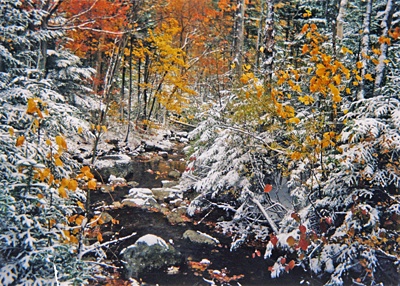 © Eric E., Lexington, MA