My Song of Pain
November 8, 2010
Tired of bleeding for you, tired of screaming for you, tired of tearing myself apart, searching for what you want of me. Tired of ignoring This pain, that you give me, this depression that eats me, I've never stood on the edge for so long.

But you can't even see, you wont even believe, that you've done wrong. I sing my song of pain to you, but you just never listen.

It's too late for these words you try to tell me. These generic lies are so easy to read. All this pain at once, you choose now to add more weight, keep pushing me under to find your surface, while I sink to the bottom.

Ive turned so cold so quick, you love has made me hate and sick. I quit this pain I've endured so long. I sing my song of pain to you, but you just never listen.

What will it ever take, to make you see, to make you believe. Must I bleed for you, must I scream for you? when will you realize, that it really is that bad?

Im surrounded by love, but none of it is yours. What are you holding on for? I just don't see it. I dont believe it. What could you possibly want?

Why can't I let go, why do i force myself to feel such pain, such depair? nothing is there, nothing to feel, none of this was ever real.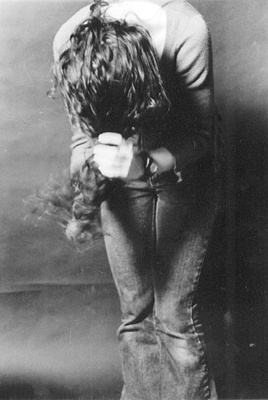 © Cerys W., Marblehead, MA