Mask.
November 15, 2010
In the end, it starts wit a mask.
Watching the years go by, you feel invisible.
Eventually realizing that you are desensitized
You start to feel so hollow,
Then it's gone
Just like you, it's Transparent.

But is it really you that is transparent
Or are there just cracks in your mask?
It is not entirely gone.
Yet to you, it feels invisible
You feel hollow.
Because this time you really are desensitized.

But something different happens, you feel less desensitized.
You realize that you are less transparent.
People start to notice more than just that hollow person.
That object that you lost. The mask.
You start to feel less invisible,
And with that, less gone.

At this point, it's all gone.
They used to call you desensitized.
People start to wonder where you have been, Were you invisible?
That's when you say I used to be transparent.
It's as if you were still wearing a mask
For some reason you still feel hollow.

And before you know it, it comes back, the feeling of hollow.
Everything you worked for is gone.
All the pieces are back on your mask.
It's almost nostalgic, once again being desensitized.
You, once again, Feel transparent.
And to your horror, you are invisible.

No matter how hard you try, you stay invisible.
Like an egg shell, so easy to break, so hollow.
But people still see you, no matter how transparent.
You are not entirely gone.
You are not desensitized.
You have finally taken off your MASK.

You feel the opposite of invisible, the past is gone.
You are far from hollow, and nowhere near desensitized.
You realize that you were transparent all this time,
Because of YOUR DAMNED MASK.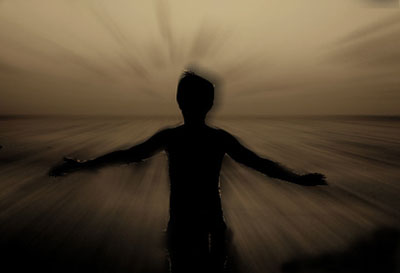 © Brian M., Fishers, IN