Away on a Cloud
November 13, 2010
Be still and float away on a cloud,
And tell me, dear, what bothers you now?
Safe and sound, away we go,
Over the mountains, and valleys below.
Look, now, child, and calm your fears,
Be still and rest, and wipe your tears.
Up high and far, we fly away,
Leaving this town for a better day.
Close your eyes, don't say a word,
And along we'll go, as free as a bird.
Leave behind the past, child, for there it is to stay,
And open up your mind as we float further away.
Whisper your troubles among the trees,
For the sky goes on farther than the eye sees.
Release the pain into the sky,
And watch as the winds blow them by.
For child, up here, with me, you're free,
Just think, and feel, and love, and be.
Forget the sadness that flooded your eyes,
Sing with the birds, for they tell no lies.
Feel the freedom that surrounds you here,
And always remember, child, that happiness is near.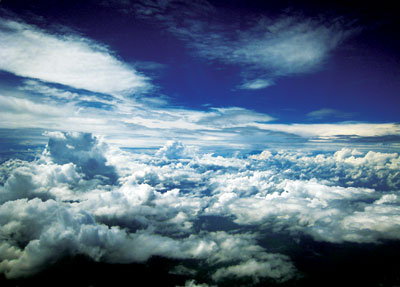 © Jacob W., Oklahoma City, OK