Clueless
November 28, 2010
Here

Im not here

to please your smiling faces

i'm not here to fix your situations.

i don't live to wait for him

to come around

i'm so tierd of waiting

and being confused

in the end i keep feeling so used.

so if giving up is all i have

why wait any longer

when it only keeps me sad?

take my own advice for once

and either live

or do everything i can

to take a stand.

somehow the only thing that

i know works

may not be something

that works for me.

let down your suspensions

give in

let love come to you

when it's on it's knees

begging knocking on the doors

of your heart

that's sealed shut

on oaths

of broken promises

and lost pride.

the heart that believed it could trust

one certain guy.

i'm,not here to end their stupid smirks,

i'm not here to fit their standards

or to stop them all from talking

i could care less

go kiss the dirt.

in the end

i have no idea where

to go

or where i should be

all i know

is that

he surely has the potential,

to make my heart glow.

i;m not here to please just me

i'm rarely know a thing

but if i do

maybe i should teach myself

how to heal my own broken pieces

and fasten my own bandages

where all intrinsic love

belongs to me.

afterall,

even now

i am here

clueless.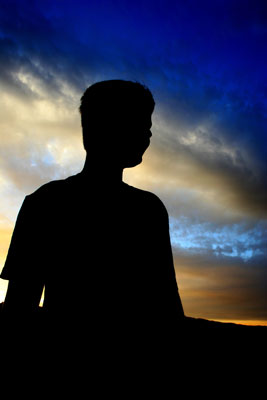 © Monica L., St. George, UT