Close Up
November 28, 2010
there's a tension between us

a line that separates the people around us

just a feeling that singles you out

at first glance their is a divine strength

of immediate attraction



step in

get closer



your smile is killer

your eyes can thrill her



there's something deeper within those ice blue eyes

a feeling that builds up the ongoing tension

is it love is it hate?



i have strong feelings jumbling inside me

for you

i just havent decided

whether thay are good

or bad.



i cant look into your eyes

without being immediatley

hypnotized.



like every move i make when i'm around you

defines my future

like one thing could shatter the glass.

breaking through this tension

where is it from?



you have an edge

it's full of mystery.

i have a glow

it's easy to see.



the law of attraction?

every action has an equal

and opposite reaction.



when i open my eyes to see who you are

you close your eyes like you don't want to be seen



im adventurous and daring

i'm even curious and caring

complications that you endure

will never make you one bit pure.



what is good is also bad

and what is bad is also good.



your type doesn;t wish to be heard

my type will not go on unless it hears you.

so speak up

tell me more

and open up

let down your shield of tension.

show me,

close up

don't push me far away

i don;t wanna be in rearview.



to me ,

your simply something new.

give me the close up on

you.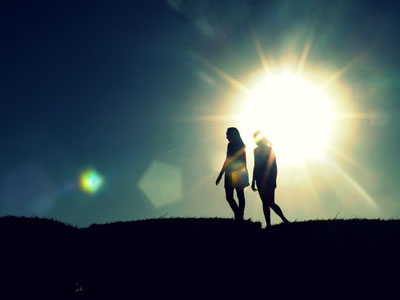 © Alexzandria R., Salem, OR