Ruptured Prism
December 13, 2010
Beyond the gilded walls sleep those dreams you dare not name,
Their monstrous faces, elegiac; whittling eyes into your mind;

You feel their shrieks encroaching, their masks begin to blur:
But blind eyes turn; the gold bricks rise
And you continue on...

But golden voices whisper, their muted wills prevail;
Their gross visages taunting, haunting, calling for the truth!
Your eyelids seem to flutter, ceding interest over strength
And visions like a shroud removed come quickly rushing in––

White and gold and silver, buried deeply under masks
Clearly only seen by you and those nearest to your past;
A feeble finger draws itself, long rows of golden screens;
Dissolving under Her sweet touch: iron clamour rings.

Your mind's eye starts to flicker,
Hollowed truths begin to fill
And in the caverns of a starlit cage
Sleeps a key, with one way out...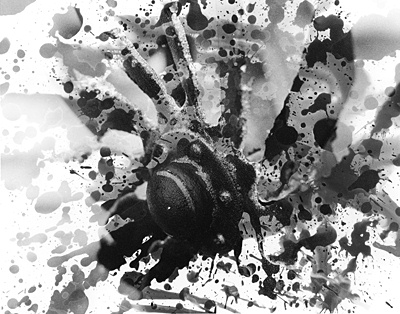 © Dana C., W. Lafayette, IN