Like a Dream
December 13, 2010
Across the Golden Valley,
Beyond the crested sea,
i caught a glance of an emerald peak,
Though i thought it would never be;
Beneath my feet, and in the air above.
For how could Time pass such that it would come?

So, i looked upon this valley,
Saw it treacherous twists and turns
And footholds I would have to manage

Although in time i'd learn
That i wasn't alone in this daring feat,
The quest for "Who?" and "Why?"



i'd see the answers on the hill,
Though some Time would pass me by.

Now the peak is coming clearer,
Though not as I saw it last;
It's Taller, Darker, Greener...
And closer to my Past.
I thought I'd have more time with you...
But as I look from whence I came,
I realise that I had plenty...
I just didn't see what I had gained.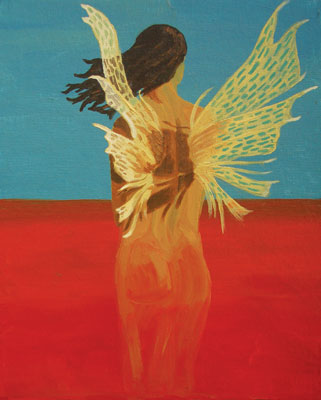 © Allison F., Langhorne, PA