Why War?
December 4, 2010
Red
Red raining down on a field of death
This is where people come
To die
Why?
Why you ask?
Greed
Greed and Jealousy
Anger and Racism
Daddy's little girl
Mommy's darling boy
Both join the savage dance
In the red rain
On the field of death
The box was unlocked long ago
The monster released
To destroy
To kill
It cannot be tamed
It cannot be caught
And it's name
Is
War.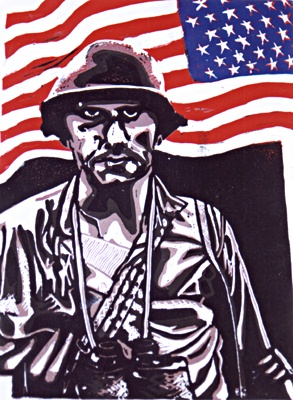 © Troy W., Kannapolis, NC