Ophelia
December 15, 2010
Drowned by my own layers of shame
Each velvet blanket snaking around my legs
And pulling me down the iced river
Each stitch sewn with a bloody needle
Each weave a thread of hardened tears
Every skirt. Every slip.
Every condemned piece of clothing
That was tied and strapped and hung on my body
Like limp and heavy weeds.
Each layer I put on was my own guilt.
My own shame. My own suffering.
And each layer I put on clung to me
And with greedy hands pulled me down into the iced river
They say my death was Christian.
They say it was my heavy clothes that made me drown.
I tell you the truth now.
I was the one who threaded my clothes with the heaviness of sorrow.
And led myself to the gates of hell.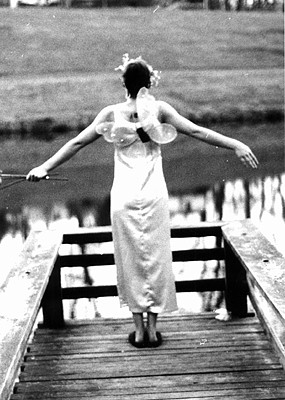 © Jennifer T., Cincinatti, OH