Indain Dream
December 24, 2010
Story teller,
Old and wise.
His words magic,
Send you back in time.
Storys of battles,pain
and hope.
His words of wisdom,
Heal our broken hearts.
Sitting round a fire,
Lighting up our faces.
A story about death,
Blood and lose.
Mother yells,I wake
In my bed.
Fire gone,storys fading,
Tomorrow I won't remember.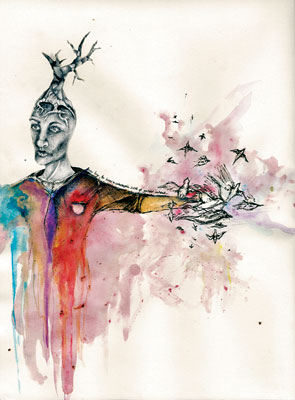 © Alice B., Sarasota, FL