A Poem To
January 1, 2011
You had me believing, you had me believing.
You had me thinking that everything was all right.
I don't want to run, but for the moment, I can't stay still.
But, now its just another shade of gray,
In Chapter Three-Million of my life.
Its not that I dislike you,
But only what you've become.
You're a changing person, easily molded like pathetic clay.
If you could've been the one I knew, you would feel as free as you think you do now.
Genuine curiosity, how long do you think you can manage
Before everything falls apart?
I want to thank you before I leave.
Thanks for saying what you did.
I hope one day you bite your tongue and
Remember what you said.
The words that caused all that pain
And a bullet to her head.
Now, I'm off to the place that sets me free
Gone to hide in the light of the busy city
I'm moving on.
Because a stitched-up heart is more forgiving than you know.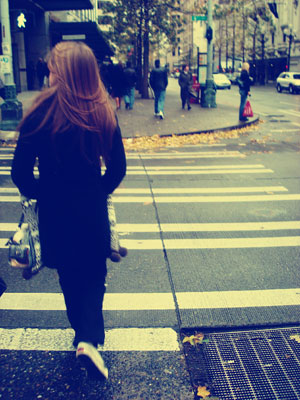 © Adria O., Edgewood, WA