The Night Sky.
January 20, 2011
This silence is overwhelming.
The city lights are like a blur.
Only your face is unfaded in my memory.
I stare out this clear window looking up at the peaceful sky.
I ask why.
Why must there be nothing for us?
The deep black sky does not answer me.
I ask why can't he see my heartache?
Again the sky is silent with only the sparkles of the stars looking down at me.
All I do is stare.
As I ride down this never ending road I stare at the breathe taking sky.
I'm silent.
I know no words to ask.
A cold tear runs down my face and I ask..
Why does he not care?
The sky is silent but as I stare I see a star shooting across the sky like a ball being hit across a field.
I smile and wipe my tear away.
I wish upon that thankful star.
I whisper Thank you sky,for giving me my answer.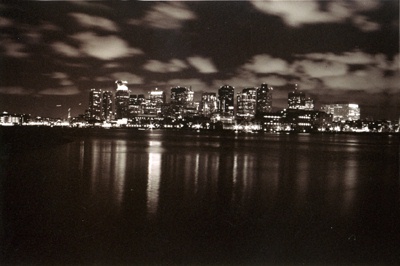 © Hoang P., Rochester, NY