Metapoetry
December 18, 2010
1
Sometimes, you know,
when you're writing a poem
you come up with one essential
fragment
that you think will turn out
to be the soul of the poem
but it turns out to be,
instead,
some unimportant little cell on the finger of the poem
and something else
comes out of nowhere
to be the soul.
unexpectedly, you know,
because you never know
what a poem's going to be
until tomorrow
and you will always be told that you'll find out tomorrow...
even if tomorrow comes
174 times,
and still they haven't told you.
At some point,
you have to find out the meaning of the poem for yourself.
2 - Presumptuous Revision
Writing about poems is a difficult task.
It doesn't come easily. You can't just ask.
Every poem has a mind of its own,
Some come in droves and some all alone.
Every poem decides what it wants to be,
Long before it arrives in the mind of me.
And I have to take it the way it appears,
Without changing the words to make sense to my ears.
These poems are already perfect as can be,
Needing no presumptuous revision from me.
For I am just me, a poetic receiver,
And all of you are the honest believers
That I write these poems. Guess what. I do not.
People tend to think that I write them a lot.
Have I got some news for them! It's not me.
Somehow, in some way, it's God's poetry.
And it's sent to me by way of inspiration,
And you all seem to think that it's my imagination.
But I am given these poems already as wholes.
It's only my job to make them touch your souls.
2 1/2 - A Different Opinion
Where do poems come from? Oh, where do they stay?
Why do they come to me and then go away?
Where do they hide when I'm searching around
For some mischievous poem that doesn't want to be found?
And why do they come? Does anyone know?
Is it sunshine? Or wind? Or rain? Is it snow?
Do they blow along to us on the breeze?
Do they fall with the snow in winter's cold freeze,
Gathering on the ground till someone picks them up?
Are they carefully cradled in each raindrop?
Do they stream down in sunshine on warm July days?
How do they come? Can one count the ways?
If they don't come with weather, then how do they reach
Our minds and our world, become part of our speech?
What is this magic these naughty poems use?
An old gentleman told me they use Mes and Yous.
Oh, he was a poetic expert, no doubt.
He knew everything poetry is ever about.
He'd been around for a while. He sure wasn't dumb.
But I don't think he knew how or why the poems come.
Oh, I don't know either, not really, not yet.
But I don't think their method has truly been set.
I think they take whatever chance they can get
To make a little happiness for a world they've just met.
For we're not the first world. We won't be the last.
Poems are sprinkled throughout both future and past.
But so many centuries poems have been trying
To make these worlds perfect – and when they can't, they're crying.
I think the problem is, in all of these years,
Poems still can't get through our atmospheres.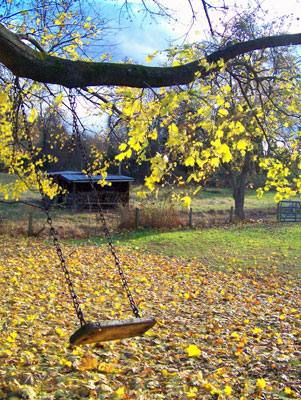 © Margaret G., Hillsborough, NJ